Salad Spinner with great capacity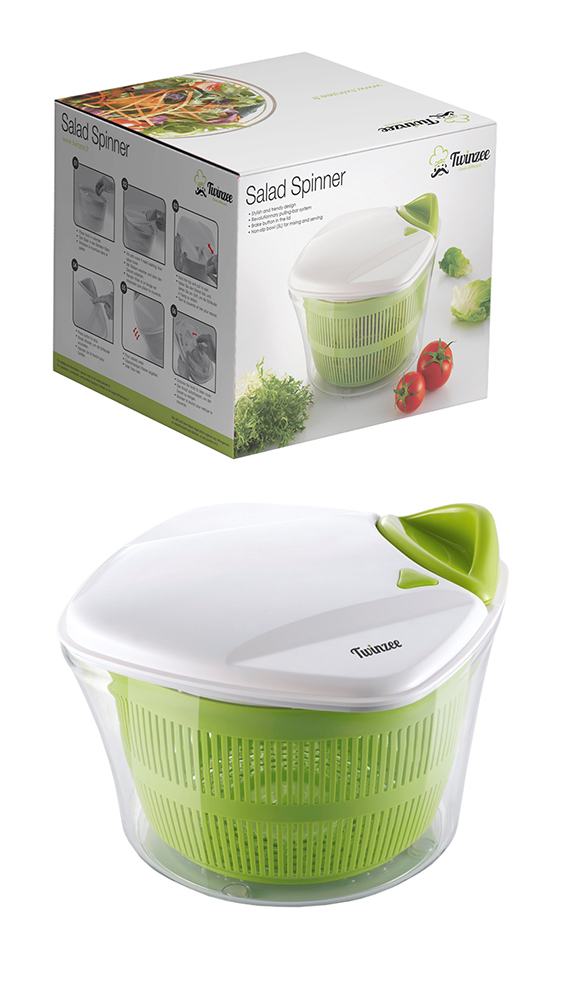 BIG VOLUME – Our salad spinner has a big bowl that fits up to 5 LITERS, a colander and a cover. You will finally be able to prepare a big amount of salad and veggies in one spin!
INNOVATIVE AND SMART DESIGN – The cover of our spinner has a grid that allows you to empty the rinsing water from your salad easily, without taking it off. The bowl can be used as your dinner salad bowl. Bring your salad quickly to the table!
EASIER AND MORE EFFICIENT DRYING – The handle is big enough to fit properly in your hand. Just pull on the handle and start spinning the colander. A stop button allows you stop the rotation quickly and safely.
MAXIMUM STABILITY – 4 anti-slip pieces at the base of our salad spinner provide great stability during the rotation of the colander whichever vegetables are spinning (carrots, salad leaves, lettuce leaves, endives, … )
Buy this product
All you need to do is click the button at the top of this page to have your very own Twinzee Garlic Press rushed straight to your door.