5 in 1 compact mandoline food slicer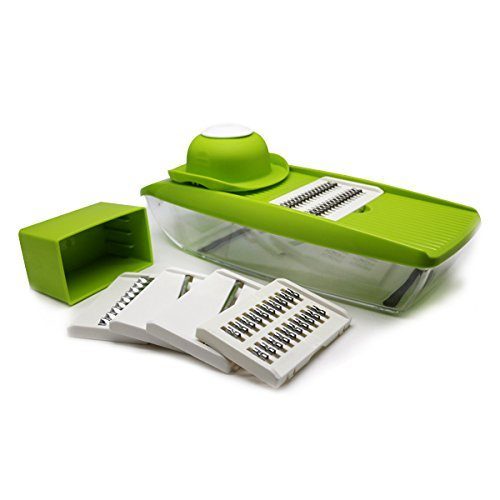 Cooking is a pleasure for some while a chore for others. Most cooks nowadays spend an enormous amount of time in the kitchen preparing meals and feeling stuck in the kitchen. No wonder most people end up eating outside in restaurants, opting for convenience food or heading to the nearest fast food chain.
We know most people want to choose a healthier lifestyle but with busy modern lives, who has time? The answer is in having the right kitchen tools!
With our PRO Mandoline Slicer, we've got you covered!
TOP benefits:
Reduce cooking and prepping time – you'll be able to spend more time with family
Prep food without a mess – food container base for less of a mess on the kitchen counter
Create Colorful Salads in Seconds – healthy has never been easier
Save time in the kitchen starting today!
Buy this product
Click the 'Add to Cart' button now and consider buying 2, they make a great gift.