2 BBQ grill & baking mats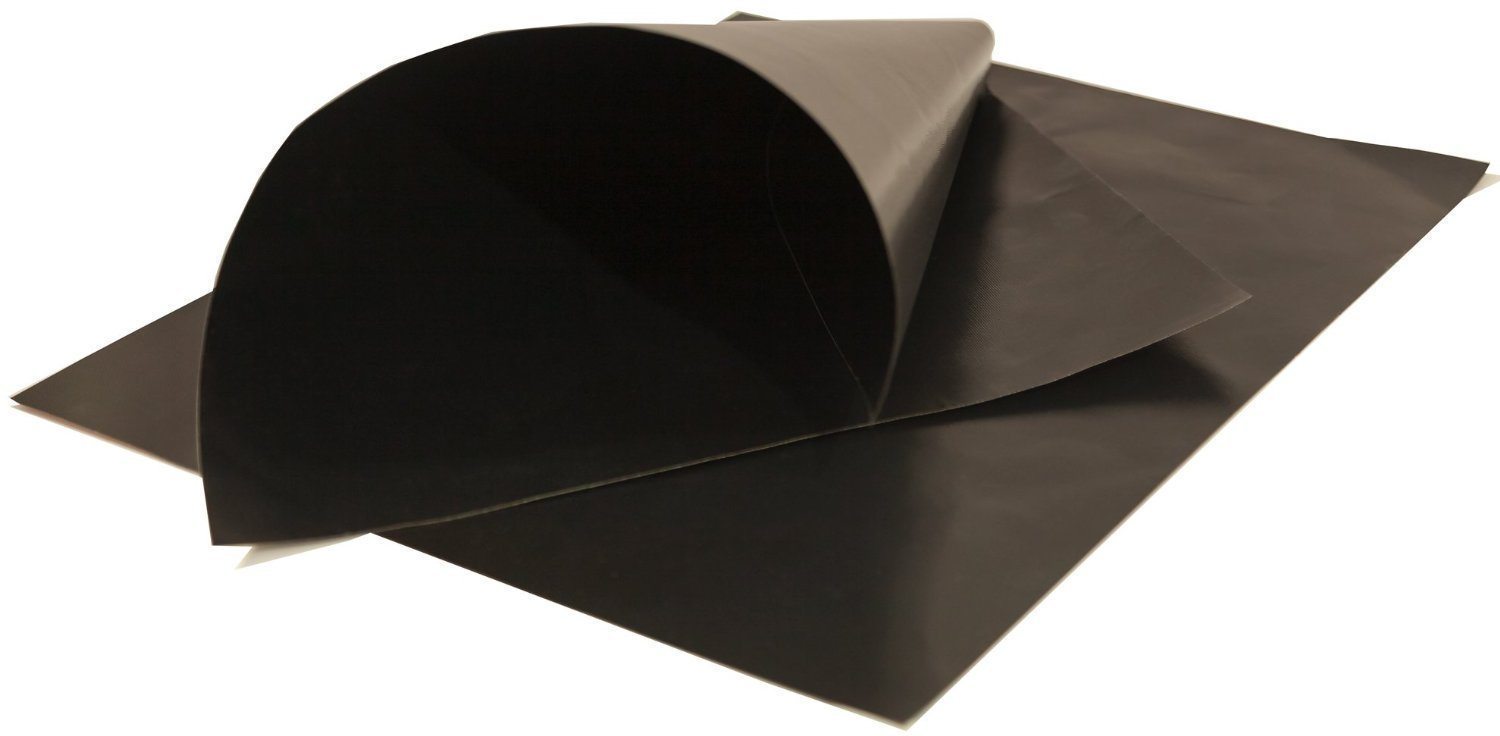 Ever Sprayed FLAMMABLE Cooking Oil On A Hot Grill? Yes, we have too. Not the smartest thing to do, but we've all done it. Wiping a hot grill by hand would have been a worse idea. It scares me to think of the leftover gunk contaminating my families food also. Yuck! And those small items falling through the grill grates… Yes, us too.
Save time, eat healthier and open the door to a world of new opportunities with this perfect barbecue solution!
Your search for the best BBQ grill mats is finally over! This simple barbecue utensil is all you need to improve your barbecuing experience forever! With a simple add-on you can prepare all kind of foods on your barbecue small or large, avoid flare-ups and burned meat forever and finally you can start spending more time with your friends and family instead of scrubbing the "crud" off the barbecue.
Benefits:
Brings a ton of new possibilities on your BBQ (prepare eggs, pancakes, cheese, even pizza).
Preparing veggies or seafood becomes easier than ever.
No flare-ups means safer barbecuing and less burned food.
Healthier and tastier food without fats and oils.
Our 100% Satisfaction Guarantee
We think our Twinzee BBQ mats are the most reliable, safest and most easy to use grill mat you can buy. So to give you confidence in its quality we will offer you a 100% satisfaction guarantee… and that means if for any reason you are not completely happy with your purchase of these grill mats then all you need to do is contact us and we'll refund you 100% of you purchase or send you a replacement ASAP. You'll love them… and everyone will love your BBQs !
Buy this product
All you have to do to order now is click the ADD TO CART BUTTON
100% satisfied customers, and you ?
"As someone who grills every weekend in the summer (weather pending) I'm always interested in trying out new BBQ accessories. These grill mats protect the food from the flames, so the fat doesn't drip down, causing flare ups and burnt food. They also help spread out the heat evenly, giving you a more even cook. It's also super easy to clean compared to scrubbing the grill."
"Superb quality grill mats. Delivered in a very nice packaging. No more hassles and taking hours of my time to clean my barbecue set. This also means i could share barbeque set without any hesitation with my friends. Plus side, 2 sets and it can be cut into required size. Easy to clean and cooking is more even and clean."